Despite the rise of new technologies and the virtual environment, face-to-face interaction remains one of the most effective ways to strengthen any company's business relationships with clients, customers, associates, and employees.
Corporate entertainment events introduce new products, increase customer retention rate, create networking opportunities, improve in-work relations, reinforce your image as an industry leader, and much more.
The concept of corporate events encompasses company dinners, meetings, conferences, symposiums and even recreational activities for employees.
Whatever form they take, this type of activity occupies a very important place in companies' communication strategies and finding the right place and venue is key to success.
Conferences or meetings can prove effective by combining work and play in an attractive setting.
Another variant could be the organization of a recreational activity such as a golf championship or a creative workshop, where a company's employees have the opportunity to strengthen ties, bridge differences and get to know each other on a personal level outside of the office setting.
The organization of a special dinner or party may provide an ideal context for the collective recognition, appreciation and celebration of specific successes and objectives achieved by a professional, a team or the whole company.
There are a number of factors that go into choosing the perfect destination for a corporate event.  With so many wonderful countries, cities and venues to choose from, Cabo San Lucas is one of the top choices for many companies in the USA, Canada and Mexico, especially for those who are looking for a high-end golf event.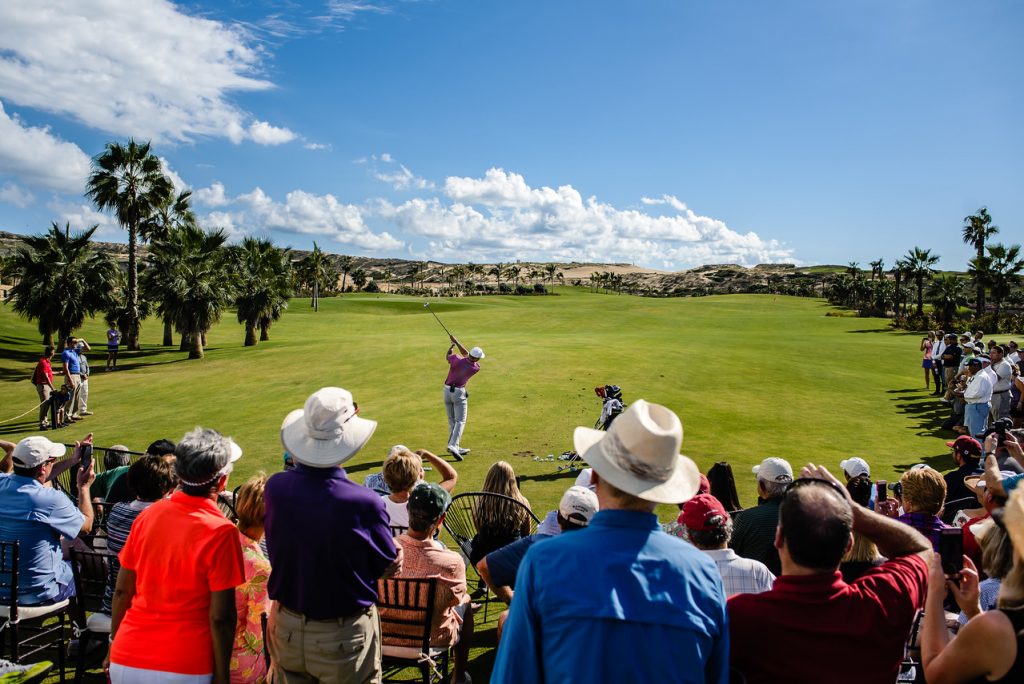 Nestled at the tip of Baja California Sur, Los Cabos is known for its breathtaking and unique landscape, perfect weather year-round and world-class golf.
This laid back Los Cabos lifestyle is easily accessible, making events in the region a stress-free experience from start to finish. The San Jose del Cabo International Airport serves more than three million passengers each year thanks to non-stop and easily accessible connection flights from the continental United States and Canada. Once landed, guests find driving easy on the four-lane Corridor highway.
Partnering with an exclusive golf course or country club that makes all guests feel welcome is an essential part of planning any corporate golf tournament. Most corporate golf outings end with a nice lunch, drinks on the green and/or Awards banquet dinner. Ambiance is everything here – and that will be determined by your golf course selection.
On 1.5 miles of pristine beachfront along the Pacific Ocean in Cabo San Lucas, you'll find one of the most spectacular golf course facilities anywhere in the world — Diamante Cabo San Lucas.
The resort facilities are available for Corporate Events, Charity Tournaments, and Golf Outings. The beautiful coastal setting and amenities make Diamante Cabo San Lucas a great venue for player tournaments and events.
Diamante now offers Corporate Golf Schools – team building workshop with a customized session of Golf Instruction. Diamante Golf Academy can create a program specific to the needs of the players.
For more information about Diamante corporate events please email Jeff Scott: jscott@diamantelife.com