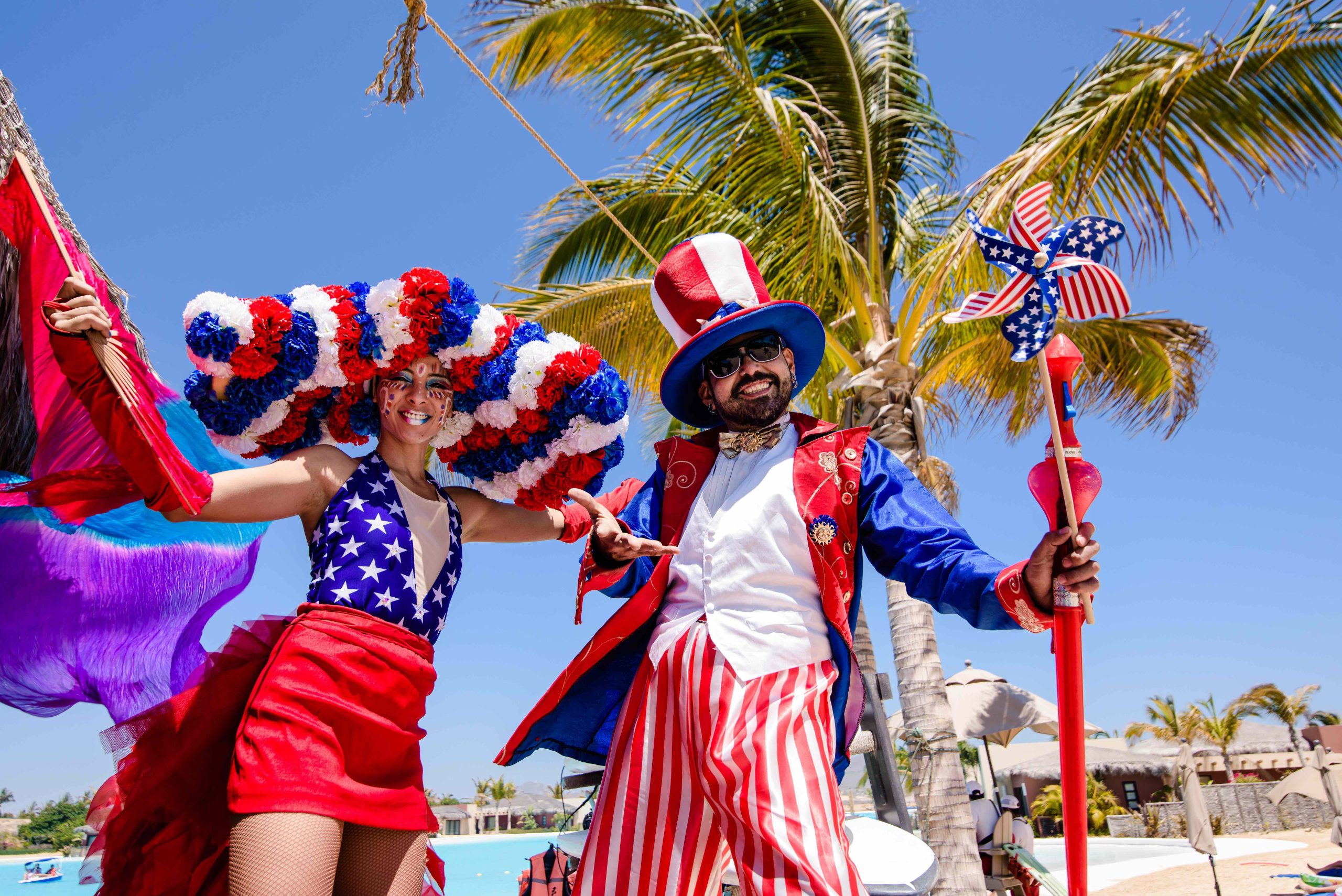 4th of July Festival
The evening will begin with sparks flying at one of many food stations from Chef Izzy and his Culinary Team. Kilometro band will compliment the aroma in the air with their sounds counting down to our Fireworks spectacular. Our Activities staff will be present to entertain the kids through out the evening with a kid's buffet and plenty of games to play.
The cost is $125 USD for adults and $50 USD for children under the age of 12.
Children under the age of 6 are free.